About Us
Complete Nursing Service was organized in September 1993, and is dedicated to providing professional nursing service to our clients.


Features: We provide skilled (RN, LPN) nursing care as well as care by certified nursing assistants. We also have home health aides, sitters and companion services available.

Benefits: Our purpose is to deliver high quality care in a compassionate manner...thereby providing the highest quality of life for our patients.

People: We have qualified, caring and professional staff available up to 24 hours a day, 7 days a week.

Who pays for Nursing Service?

Reimbursement for services may come from:

Private Insurance (Blue Cross/Blue Shield or Commercial carrier;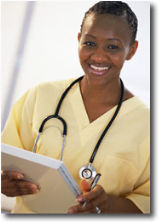 subject to approval) and Long Term Care Insurance


Private Pay


Worker's Compensation (Work related injury)


Local Agencies and Facilities
Owners: Aaron and Carol Geer